Things are finally picking up around here! Even though the weather people are dubbing this month as "Jun-uary" (it was 4C/39F this am) I'm getting stuff done and feeling a bit more excited about horses and riding in general.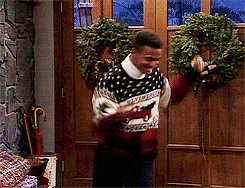 This week is "get r done" week:
Monday - sheath cleaning by a professional (I can do it, but sometimes like a professional to get in there and do a 100% top notch job!)
Tuesday - mobile sharpening lady is coming to sharpen all the clipper blades. How convenient is that?
Wednesday - vet day! Teeth and shots and then the boys will be ready to go.
Thursday or Friday - harrow the riding ring!
I think I might even try and ride this weekend!! Holy cow! My ankle is better and with a brace it doesn't hurt much. I finally feel like swinging a leg over - Spencer, not Fred, lol I don't have a death wish!
And we have been getting a lot done around the house/property. I love having my horses at home. I had horses at home as a kid, boarded for years and now we have been at our little farm (15 acres) for 7 years now! We fixed the front pasture fence and even mowed under the fence line.
So the boys have been out on the front pasture for a couple of weeks now - yeah for grass! - so they are very happy. I usually don't have to electrify that section of fence since they are too busy eating. However, I didn't take into account a certain 4yo giraffe who wants the grass on the other side! Needless to say, we'll be running some juice to that fence this weekend!
And, I got all excited about spring/summer jobs around the farm and
wrote up a list of stuff I want to do
. I love to-do lists and crossing stuff off!
Getting my ring harrowed is the next thing I
NEED
to get done before it goes wild on me. This is where an ATV or gator would be super helpful, as I can't get my truck back there until it is dried up a bit. Putting the ring way in the back seemed like a good idea at the time, but it is a bit hard to get to with a truck when we have a wet spring.
First harrow with my truck last year.
I'm also weirdly excited to do an inventory of all my tack and "products" and get everything cleaned up and organized. I feel like I have a ton of grooming and tack cleaning products that I never finish. I have half full bottles of all kinds of stuff laying around. One of my goals this year is to use up as much as possible before I buy anything new, unless it is essential - like fly spray or something.
Realistically, by the time I get some/all/a few (LOL) of these little jobs done, it will be fall or winter or 2020. I don't mind though, since maintenance and upkeep is important to keep the horses safe and the property looking presentable.